LEO RECORDS Music for the Inquiring Mind and the Passionate Heart
CD catalogue: [All | Leo Records | Leo Lab | Golden Years of New Jazz | feetfirst records | Long Arms | DOMA] :: New releases: [2017/09, ../06, ../05, ../03, /02, 2016, ..15, 14, 13, 12, 11, 10, 0x, 199x]

Home | Artist list | Mail Orders | Distributors | Contact | Events & Links] :: About [Golden Years | LeoLab | Long Arms/Doma | feetfirst]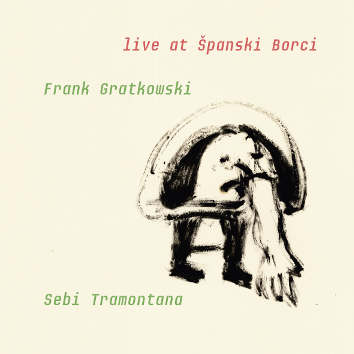 Frank Gratkowski: "The duo with Sebi is very special for me. It has a beautifull playfullness and lightness. The connection between us is almost mysterious and he makes me play very different than I do in other formations. I call it "instant songs" where each "song" tells its own little story." Sebi Tramontana: "Frank has got "wonderschuhe." What I have wished for me for years. Frank is a true "cominante " for me. I am very grateful that during the last 19 years I have been meeting him every now and then. Frank is a bottomless pit, human and artistic."
---
:: Copyright © (2015) by LeoRecords :: VAT-Id: GB505621965:: All external links are outside the responsability of LeoRecords :: We do not use cookies for collecting personal information from this site. :: Last script update 09-Sep-2017 :: webdesign by otolo.com :: Visit Leo Records Google Groups