LEO RECORDS Music for the Inquiring Mind and the Passionate Heart
CD catalogue: [All | Leo Records | Leo Lab | Golden Years of New Jazz | feetfirst records | Long Arms | DOMA] :: New releases: [2017/06, ../05, ../03, /02, 2016, ..15, 14, 13, 12, 11, 10, 0x, 199x]

Home | Artist list | Mail Orders | Distributors | Contact | Events & Links] :: About [Golden Years | LeoLab | Long Arms/Doma | feetfirst]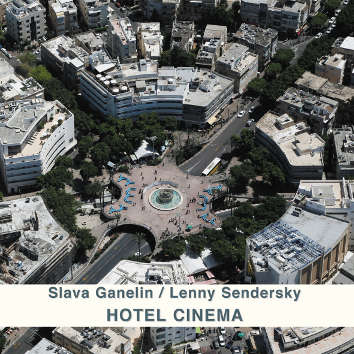 Grandiose! There is no other word to describe this new Ganelin's venture. I could write, of course, that this is a new symphonic work performed by the 50-piece Lituanian State Symphony Orchestra and nobody could tell the difference. Nevertheless, there are only two musicians there. The saxophone player Lenny Sendersky, having played jazz in Denmark, Russia and Israel, happens to be a perfect partner for Slava Ganelin. The incredible feature of this work is that it had been recorded live without using any pre-recorded material.
---
:: Copyright © (2015) by LeoRecords :: VAT-Id: GB505621965:: All external links are outside the responsability of LeoRecords :: We do not use cookies for collecting personal information from this site. :: Last script update 14-Jun-2017 :: webdesign by otolo.com :: Visit Leo Records Google Groups