LEO RECORDS Music for the Inquiring Mind and the Passionate Heart
CD catalogue: [All | Leo Records | Leo Lab | Golden Years of New Jazz | feetfirst records | Long Arms | DOMA] :: New releases: [2017/09, ../06, ../05, ../03, /02, 2016, ..15, 14, 13, 12, 11, 10, 0x, 199x]

Home | Artist list | Mail Orders | Distributors | Contact | Events & Links] :: About [Golden Years | LeoLab | Long Arms/Doma | feetfirst]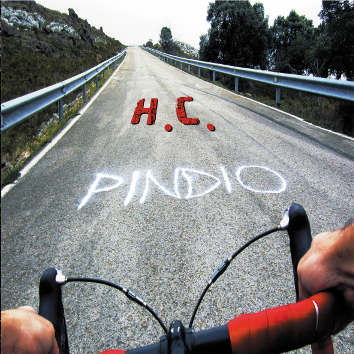 The first ever CD from Spain in the Leo Records catalogue. Pindio, steep, the hard way. A risky and straightforward venture that merges contemporary music, jazz, and free improvisation. From its music emerge a wide range of sonorous landscapes, result of the broad spectrum of resources displayed by all of its musicians. Dense harmonies, subtle sound masses playing with frenetic tempos, hypnotic grooves, and improvisations that blast you off to the infinity. Pindio manages to develop its own sound, supported by its particular instrumentation, its compositional style, and its powerful energy.
---
:: Copyright © (2015) by LeoRecords :: VAT-Id: GB505621965:: All external links are outside the responsability of LeoRecords :: We do not use cookies for collecting personal information from this site. :: Last script update 09-Sep-2017 :: webdesign by otolo.com :: Visit Leo Records Google Groups