LEO RECORDS Music for the Inquiring Mind and the Passionate Heart
CD catalogue: [All | Leo Records | Leo Lab | Golden Years of New Jazz | feetfirst records | Long Arms | DOMA] :: New releases: [2017/09, ../06, ../05, ../03, /02, 2016, ..15, 14, 13, 12, 11, 10, 0x, 199x]

Home | Artist list | Mail Orders | Distributors | Contact | Events & Links] :: About [Golden Years | LeoLab | Long Arms/Doma | feetfirst]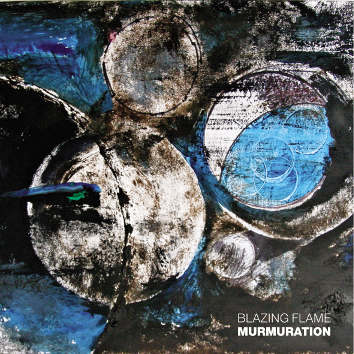 Murmuration is the second album by Blazing Flame and fifth by Steve Day. It is twelve dialogue poem/songs each with an internal narrative, featuring seven superb improvisors. The only thing that is written are Steve's poems. All music is improvised. Keith Tippett and Julie Tippetts expand piano and vocal technic into a unique sphere of spontaneous composition. Julie Tippetts has never sounded so amazingly clear. This music is rich in considered language at a time when idle talk comes cheap.
---
:: Copyright © (2015) by LeoRecords :: VAT-Id: GB505621965:: All external links are outside the responsability of LeoRecords :: We do not use cookies for collecting personal information from this site. :: Last script update 09-Sep-2017 :: webdesign by otolo.com :: Visit Leo Records Google Groups