LEO RECORDS Music for the Inquiring Mind and the Passionate Heart
CD catalogue: [All | Leo Records | Leo Lab | Golden Years of New Jazz | feetfirst records | Long Arms | DOMA] :: New releases: [2017/09, ../06, ../05, ../03, /02, 2016, ..15, 14, 13, 12, 11, 10, 0x, 199x]

Home | Artist list | Mail Orders | Distributors | Contact | Events & Links] :: About [Golden Years | LeoLab | Long Arms/Doma | feetfirst]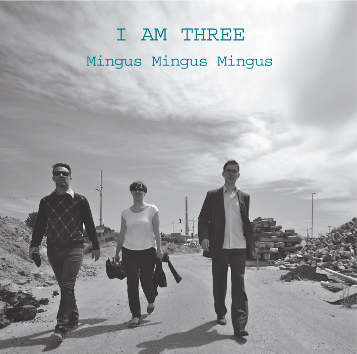 The first sentence of Mingus' autobiography starts like this: "In other words: I am three". Silke Eberhard (saxophone), Nikolaus Neuser (trumpet) and Christian Marien (drums) play Mingus' music and demonstrate that it is still possible to make a fresh statement and interprete the music in a highly contemporary way. In the best traditions of Mingus, they take chances, they are extremely playful and they are faithful to Mingus' spirit. Would he dig this? "Wham Bam Thank You Ma'am"!
---
:: Copyright © (2015) by LeoRecords :: VAT-Id: GB505621965:: All external links are outside the responsability of LeoRecords :: We do not use cookies for collecting personal information from this site. :: Last script update 09-Sep-2017 :: webdesign by otolo.com :: Visit Leo Records Google Groups