LEO RECORDS Music for the Inquiring Mind and the Passionate Heart
CD catalogue: [All | Leo Records | Leo Lab | Golden Years of New Jazz | feetfirst records | Long Arms | DOMA] :: New releases: [2017/06, ../05, ../03, /02, 2016, ..15, 14, 13, 12, 11, 10, 0x, 199x]

Home | Artist list | Mail Orders | Distributors | Contact | Events & Links] :: About [Golden Years | LeoLab | Long Arms/Doma | feetfirst]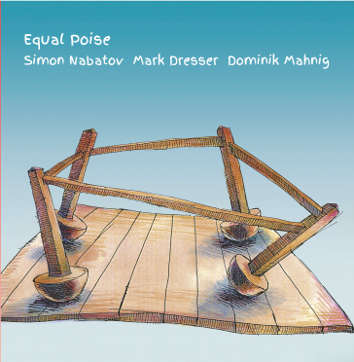 Push and pull, jabs and hooks, gloves on and off, circling around and direct engagement, one-word insistency and loose chatter, sprawling stances and elegant dance-floor moves, falling apart and keeping it together — Simon Nabatov, Mark Dresser and Dominik Mahnig deliver it all in their first collective bout at Cologne's LOFT. In spite of the vast difference in backgrounds, age and experience, the three melt into one in a hurry, navigating each twist and turn with mutual trust and rapport. The renowned German artist Norman Junge contributes a delightful drawing underpinning the essence of the trio.
---
:: Copyright © (2015) by LeoRecords :: VAT-Id: GB505621965:: All external links are outside the responsability of LeoRecords :: We do not use cookies for collecting personal information from this site. :: Last script update 14-Jun-2017 :: webdesign by otolo.com :: Visit Leo Records Google Groups