LEO RECORDS Music for the Inquiring Mind and the Passionate Heart
CD catalogue: [All | Leo Records | Leo Lab | Golden Years of New Jazz | feetfirst records | Long Arms | DOMA] :: New releases: [2017/09, ../06, ../05, ../03, /02, 2016, ..15, 14, 13, 12, 11, 10, 0x, 199x]

Home | Artist list | Mail Orders | Distributors | Contact | Events & Links] :: About [Golden Years | LeoLab | Long Arms/Doma | feetfirst]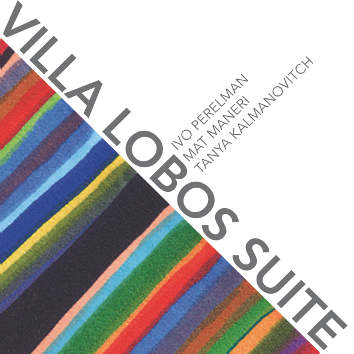 Make no mistake. This CD is not a collection of pieces by Villa Lobos. There are no Villa Lobos' themes recorded here. It is rather a tribute that Ivo Perelman pays to his famous Brazilian compatriot whose music he studied for over two decades. The audacity of the project is in the fact that Ivo invited two outstanding viola players Mat Maneri and Tanya Kalmanovitch to record a series of improvised pieces. One tenor saxophone between two violas — this has never been done before. Enjoy the brilliant notes by Neil Tesser and Tanya Kalmanovitch.
---
:: Copyright © (2015) by LeoRecords :: VAT-Id: GB505621965:: All external links are outside the responsability of LeoRecords :: We do not use cookies for collecting personal information from this site. :: Last script update 09-Sep-2017 :: webdesign by otolo.com :: Visit Leo Records Google Groups