LEO RECORDS Music for the Inquiring Mind and the Passionate Heart
CD catalogue: [All | Leo Records | Leo Lab | Golden Years of New Jazz | feetfirst records | Long Arms | DOMA] :: New releases: [2017/09, ../06, ../05, ../03, /02, 2016, ..15, 14, 13, 12, 11, 10, 0x, 199x]

Home | Artist list | Mail Orders | Distributors | Contact | Events & Links] :: About [Golden Years | LeoLab | Long Arms/Doma | feetfirst]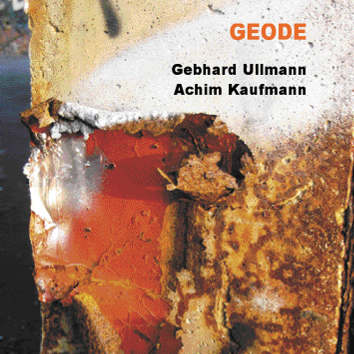 The piano player Achim Kaufmann is the recipient of one of the highest jazz awards in Europe for 2015 — Albert Mangelsdorf award. The reed player Gebhard Ullmann has been the recipient of many awards during his 30 years' career. Amazingly, these two great improvising artists have never played together before. They recorded in the beautiful chamber music hall of Berlin radio. The sound quality is fantastic and so is the music. Don't be put off by the title: geode is a geological term — that's how deep the musicians have to dig to get to the truth.
---
:: Copyright © (2015) by LeoRecords :: VAT-Id: GB505621965:: All external links are outside the responsability of LeoRecords :: We do not use cookies for collecting personal information from this site. :: Last script update 09-Sep-2017 :: webdesign by otolo.com :: Visit Leo Records Google Groups