LEO RECORDS Music for the Inquiring Mind and the Passionate Heart
CD catalogue: [All | Leo Records | Leo Lab | Golden Years of New Jazz | feetfirst records | Long Arms | DOMA] :: New releases: [2017/09, ../06, ../05, ../03, /02, 2016, ..15, 14, 13, 12, 11, 10, 0x, 199x]

Home | Artist list | Mail Orders | Distributors | Contact | Events & Links] :: About [Golden Years | LeoLab | Long Arms/Doma | feetfirst]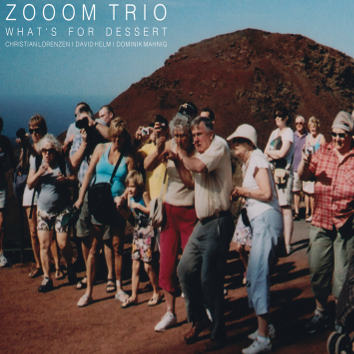 Zooom Trio offers a rich musical debut with their album "What's for Dessert." You're hearing a new kind of virtuosity in this trio, where content reigns over empty athletics. As Gerry Hemingway wrote: "With the almost forgotten Wurlitzer piano, a fat and rich drum kit with all the extended trimmings and a wood-warm acoustic bass, it's all together an engaging listening from start to finish, and assures me that there are invigorating new musical possibilities emerging from our next generation of musical inventors." Christian Lorenzen - wurlitzer, el.piano, synth, David Helm - bass, Dominik Mahnig - drums.
---
:: Copyright © (2015) by LeoRecords :: VAT-Id: GB505621965:: All external links are outside the responsability of LeoRecords :: We do not use cookies for collecting personal information from this site. :: Last script update 09-Sep-2017 :: webdesign by otolo.com :: Visit Leo Records Google Groups