LEO RECORDS Music for the Inquiring Mind and the Passionate Heart
CD catalogue: [All | Leo Records | Leo Lab | Golden Years of New Jazz | feetfirst records | Long Arms | DOMA] :: New releases: [2017/09, ../06, ../05, ../03, /02, 2016, ..15, 14, 13, 12, 11, 10, 0x, 199x]

Home | Artist list | Mail Orders | Distributors | Contact | Events & Links] :: About [Golden Years | LeoLab | Long Arms/Doma | feetfirst]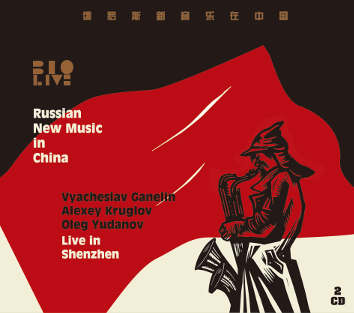 A co-production between Old Heaven Books (Shenzhen) and Leo Records, this double CD is destined to become one of the strongest CDs in the entire Leo Records catalogue. Recorded in the Chinese city of Shenzhen in front of the full capacity audience hungry for new music, it was a triumphant artistic soccess. Chinese music fans got a chance to see the best Russian musicians of two generations, a combination of eternal wisdom and boundless energy. Beautifully recorded, the first CD consists of Vyacheslav Ganelin solo (42'05) plus Kruglov-Yudanov duo (35'11), while the second CD is devoted to the performance of the trio. 10-minute standing ovation. A milestone and a masterpiece.
---
:: Copyright © (2015) by LeoRecords :: VAT-Id: GB505621965:: All external links are outside the responsability of LeoRecords :: We do not use cookies for collecting personal information from this site. :: Last script update 09-Sep-2017 :: webdesign by otolo.com :: Visit Leo Records Google Groups