LEO RECORDS Music for the Inquiring Mind and the Passionate Heart
CD catalogue: [All | Leo Records | Leo Lab | Golden Years of New Jazz | feetfirst records | Long Arms | DOMA] :: New releases: [2017/09, ../06, ../05, ../03, /02, 2016, ..15, 14, 13, 12, 11, 10, 0x, 199x]

Home | Artist list | Mail Orders | Distributors | Contact | Events & Links] :: About [Golden Years | LeoLab | Long Arms/Doma | feetfirst]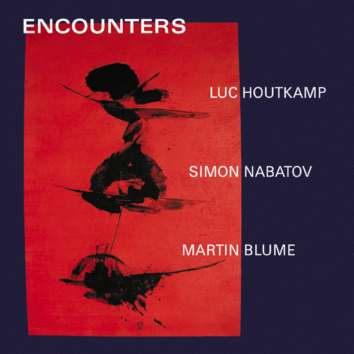 In their first encounter, these three veterans of the European improvised music engage in a variety of open and meaningful musical discourses. Far from the crude, cliché-ridden scenarios, each piece unfolds as a unique story of spontaneous confluence, surprising and unavoidable at once. The always expressive tone of the Dutch saxophonist and composer Luc Houtkamp often leads and propels the proceedings. The Russian-born pianist Simon Nabatov carves dramaturgical points with a multitude of textures, showing, from time to time, the propensity for the thematic approach. And the German drummer Martin Blume underpins and complements with elegant flurries, raucous explosions, clever stop-and-go's and tender brush work.
---
:: Copyright © (2015) by LeoRecords :: VAT-Id: GB505621965:: All external links are outside the responsability of LeoRecords :: We do not use cookies for collecting personal information from this site. :: Last script update 09-Sep-2017 :: webdesign by otolo.com :: Visit Leo Records Google Groups