LEO RECORDS Music for the Inquiring Mind and the Passionate Heart
CD catalogue: [All | Leo Records | Leo Lab | Golden Years of New Jazz | feetfirst records | Long Arms | DOMA] :: New releases: [2017/09, ../06, ../05, ../03, /02, 2016, ..15, 14, 13, 12, 11, 10, 0x, 199x]

Home | Artist list | Mail Orders | Distributors | Contact | Events & Links] :: About [Golden Years | LeoLab | Long Arms/Doma | feetfirst]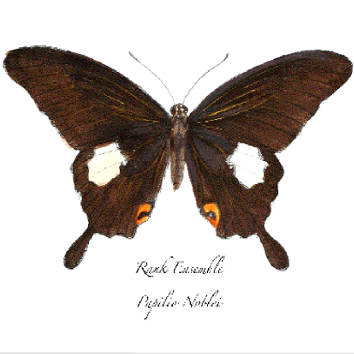 Rank Ensemble is Solmund Nystabakk (guitar, voice), Elena Kakaliagou (French horn, voice), Saara Rautio (harp, ukelele, spring drum), James Andean (piano, electronics, flute, melodica). The music of Rank Ensemble is highly original, the sense of originality is increased due to the unusual combinations of instruments. The music falls between all possible chairs — one moment it is close to academic avant-garde, the next moment it is collective improvisation and instant composing, the next it is electronic explorations.
---
:: Copyright © (2015) by LeoRecords :: VAT-Id: GB505621965:: All external links are outside the responsability of LeoRecords :: We do not use cookies for collecting personal information from this site. :: Last script update 09-Sep-2017 :: webdesign by otolo.com :: Visit Leo Records Google Groups