LEO RECORDS Music for the Inquiring Mind and the Passionate Heart
CD catalogue: [All | Leo Records | Leo Lab | Golden Years of New Jazz | feetfirst records | Long Arms | DOMA] :: New releases: [2017/06, ../05, ../03, /02, 2016, ..15, 14, 13, 12, 11, 10, 0x, 199x]

Home | Artist list | Mail Orders | Distributors | Contact | Events & Links] :: About [Golden Years | LeoLab | Long Arms/Doma | feetfirst]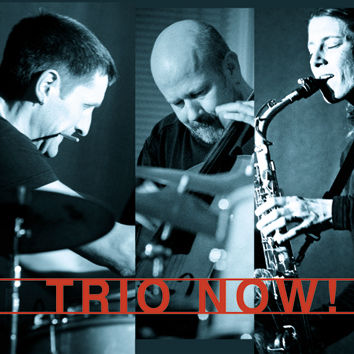 Tanja Feichtmair - saxophone, Fredi Proll - drums, Uli Winter - celo, appeared on Leo Records before as a quartet with piano player Josef Novotny (CD LR 554 - LULL). This time, however, they promoted Josef to the role of sound engineer and recorded as a trio. Tanja says that after many years of playing together the trio has become a really tight unit giving each other lots of space "to play with simple joy and light decisions." The breadth and depth of their playing, variety of moods, telepathic understanding of each other is really remarkable.
---
:: Copyright © (2015) by LeoRecords :: VAT-Id: GB505621965:: All external links are outside the responsability of LeoRecords :: We do not use cookies for collecting personal information from this site. :: Last script update 14-Jun-2017 :: webdesign by otolo.com :: Visit Leo Records Google Groups