LEO RECORDS Music for the Inquiring Mind and the Passionate Heart
CD catalogue: [All | Leo Records | Leo Lab | Golden Years of New Jazz | feetfirst records | Long Arms | DOMA] :: New releases: [2017/06, ../05, ../03, /02, 2016, ..15, 14, 13, 12, 11, 10, 0x, 199x]

Home | Artist list | Mail Orders | Distributors | Contact | Events & Links] :: About [Golden Years | LeoLab | Long Arms/Doma | feetfirst]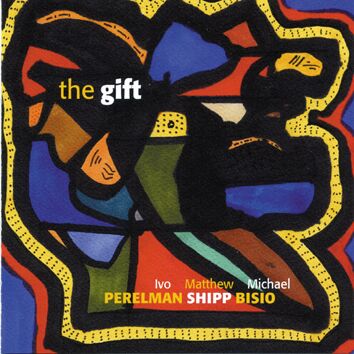 The Gift together with The Clairvoyant and Living Jelly could form a trilogy to be released as a 3-CD box as testimony to the incredible hights achieved by Ivo Perelman. Taken individually, The Gift might be called "searching" music, music without resolution or clear answers, but which reflects the challenge of its environment and history. Ivo Perelman is one of the most profound and creative saxophone players. He is carving his own page in the history of jazz.
---
:: Copyright © (2015) by LeoRecords :: VAT-Id: GB505621965:: All external links are outside the responsability of LeoRecords :: We do not use cookies for collecting personal information from this site. :: Last script update 14-Jun-2017 :: webdesign by otolo.com :: Visit Leo Records Google Groups