LEO RECORDS Music for the Inquiring Mind and the Passionate Heart
CD catalogue: [All | Leo Records | Leo Lab | Golden Years of New Jazz | feetfirst records | Long Arms | DOMA] :: New releases: [2017/09, ../06, ../05, ../03, /02, 2016, ..15, 14, 13, 12, 11, 10, 0x, 199x]

Home | Artist list | Mail Orders | Distributors | Contact | Events & Links] :: About [Golden Years | LeoLab | Long Arms/Doma | feetfirst]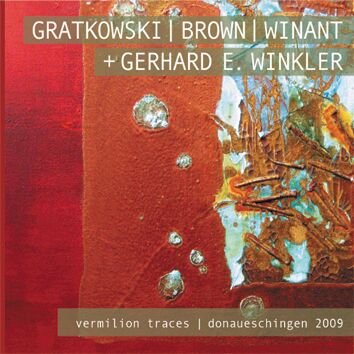 As Dr. Reinhard Kager writes in the liner notes: "No, this music does not sound like jazz, more like contemporary composition. And yet, what seems like composed new music is in fact improvised. Without prior arrangement among the players. In the moment. And decided on a lightning speed by the players. Despite all the timbral distance to the classical jazz idiom, these players remain true to the original spirit so much more than the countless mainstream imitators - by improvising completely in the spark of the moment."
---
:: Copyright © (2015) by LeoRecords :: VAT-Id: GB505621965:: All external links are outside the responsability of LeoRecords :: We do not use cookies for collecting personal information from this site. :: Last script update 09-Sep-2017 :: webdesign by otolo.com :: Visit Leo Records Google Groups