LEO RECORDS Music for the Inquiring Mind and the Passionate Heart
CD catalogue: [All | Leo Records | Leo Lab | Golden Years of New Jazz | feetfirst records | Long Arms | DOMA] :: New releases: [2017/06, ../05, ../03, /02, 2016, ..15, 14, 13, 12, 11, 10, 0x, 199x]

Home | Artist list | Mail Orders | Distributors | Contact | Events & Links] :: About [Golden Years | LeoLab | Long Arms/Doma | feetfirst]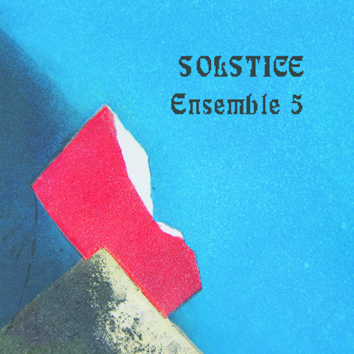 Heinz Geisser, the drummer and the houshold names with Leo Records, goes from Collective 4tet to ENSEMBLE 5 — a quintet which boasts a great combination of maturity and youth. The oldest member is the trombonist Robert Morgenthaler while the youngest, the bassist Fridolin Blumer, is 30 years his junior. Somewhere in between are the pianist Reto Staub and the saxophonist Vincent Daoud. It is amazing how these musicians belonging to different generations play in complete unison. They all work like a well-oiled machine.
---
:: Copyright © (2015) by LeoRecords :: VAT-Id: GB505621965:: All external links are outside the responsability of LeoRecords :: We do not use cookies for collecting personal information from this site. :: Last script update 14-Jun-2017 :: webdesign by otolo.com :: Visit Leo Records Google Groups