LEO RECORDS Music for the Inquiring Mind and the Passionate Heart
CD catalogue: [All | Leo Records | Leo Lab | Golden Years of New Jazz | feetfirst records | Long Arms | DOMA] :: New releases: [2017/06, ../05, ../03, /02, 2016, ..15, 14, 13, 12, 11, 10, 0x, 199x]

Home | Artist list | Mail Orders | Distributors | Contact | Events & Links] :: About [Golden Years | LeoLab | Long Arms/Doma | feetfirst]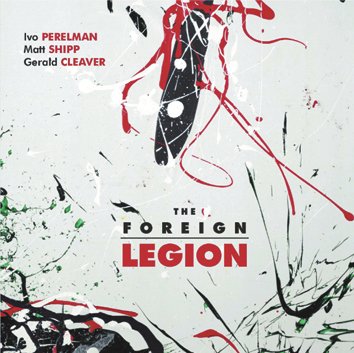 "The Foreign Legion" provides the second chapter of a project launched earlier in 2012, with the release of "Family Ties" (CD LR 630) - that album featured bassist Joe Morris and drummer Gerald Cleaver. By recording with Matt Shipp and Gerald Cleaver, Ivo Perelman continues to explore his relationship with each member of his quartet in a slightly different setting. It transpires that it becomes a different band each time one player would drop out for a while and it opens new possibilities for Ivo Perelman to reach new heights.
---
:: Copyright © (2015) by LeoRecords :: VAT-Id: GB505621965:: All external links are outside the responsability of LeoRecords :: We do not use cookies for collecting personal information from this site. :: Last script update 14-Jun-2017 :: webdesign by otolo.com :: Visit Leo Records Google Groups