LEO RECORDS Music for the Inquiring Mind and the Passionate Heart
CD catalogue: [All | Leo Records | Leo Lab | Golden Years of New Jazz | feetfirst records | Long Arms | DOMA] :: New releases: [2017/09, ../06, ../05, ../03, /02, 2016, ..15, 14, 13, 12, 11, 10, 0x, 199x]

Home | Artist list | Mail Orders | Distributors | Contact | Events & Links] :: About [Golden Years | LeoLab | Long Arms/Doma | feetfirst]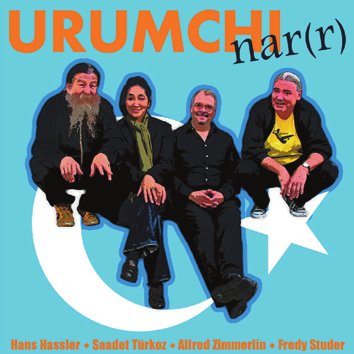 Saadet Turkoz is totally unique. She sings and improvises in Kazakh and Turkish languages. The band Urumchi was co-founded by the late saxophonist Werner Ludi whose memory this CD is dedicated to. Saadet's originality is matched by the brilliant Swiss veterans of new music playing accordion (Hans Hassler), cello (Alfred Zimmerlin) and drums/gongs (Fredy Studer). From unashamed lyricism through shaman-like incantations to controlled chaos - I bet you've never heard anything like this before.
---
:: Copyright © (2015) by LeoRecords :: VAT-Id: GB505621965:: All external links are outside the responsability of LeoRecords :: We do not use cookies for collecting personal information from this site. :: Last script update 09-Sep-2017 :: webdesign by otolo.com :: Visit Leo Records Google Groups