LEO RECORDS Music for the Inquiring Mind and the Passionate Heart
CD catalogue: [All | Leo Records | Leo Lab | Golden Years of New Jazz | feetfirst records | Long Arms | DOMA] :: New releases: [2017/09, ../06, ../05, ../03, /02, 2016, ..15, 14, 13, 12, 11, 10, 0x, 199x]

Home | Artist list | Mail Orders | Distributors | Contact | Events & Links] :: About [Golden Years | LeoLab | Long Arms/Doma | feetfirst]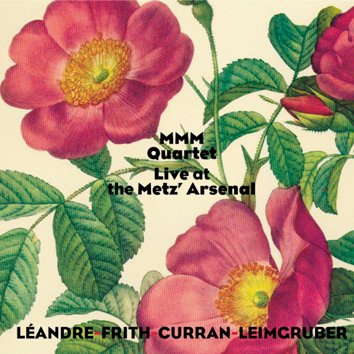 What a strange name for a quartet! And what does it stand for? Apparently, it stands for "MillsMusicMafia." Joelle met Alvin (electronics, piano) and Fred (guitar) at Mills College where all of them were teaching music. Later they added Urs Leimgruber (soprano & tenor saxes) to the trio. It is one of those rare CDs that the more you listen to it the more you hear. As Stuart Broomer writes in his brilliant liner notes: "The chances are that when you are listening to the MMM Quartet you'll hear things you haven't heard before.... This is not eclectic music, but essential music, both music of essences and music of necessity."
---
:: Copyright © (2015) by LeoRecords :: VAT-Id: GB505621965:: All external links are outside the responsability of LeoRecords :: We do not use cookies for collecting personal information from this site. :: Last script update 09-Sep-2017 :: webdesign by otolo.com :: Visit Leo Records Google Groups