LEO RECORDS Music for the Inquiring Mind and the Passionate Heart
CD catalogue: [All | Leo Records | Leo Lab | Golden Years of New Jazz | feetfirst records | Long Arms | DOMA] :: New releases: [2017/06, ../05, ../03, /02, 2016, ..15, 14, 13, 12, 11, 10, 0x, 199x]

Home | Artist list | Mail Orders | Distributors | Contact | Events & Links] :: About [Golden Years | LeoLab | Long Arms/Doma | feetfirst]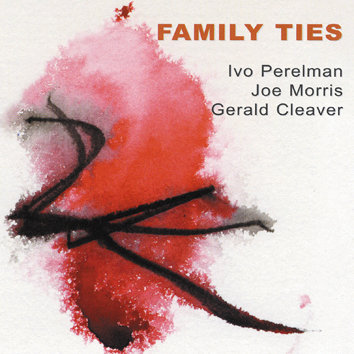 This is Ivo Perelman's fifteenth album for Leo Records. His previous CD, "The Hour of the Star", got outstanding reviews. Recorded by the quartet with Matth Shipp, Joe Morris and Gerald Cleaver it catapulted Ivo to a new cycle of creativity. With this new chain of recordings as duos and trios with the members of his quartet Ivo Perelman managed to create a niche all of his own in contemporary jazz of 21st century. As Neil Tesser writes in his liner notes, "very few musicians can fuse the extended technique of the post-modern avant-garde with the purity of passion that Ivo offers...."
---
:: Copyright © (2015) by LeoRecords :: VAT-Id: GB505621965:: All external links are outside the responsability of LeoRecords :: We do not use cookies for collecting personal information from this site. :: Last script update 14-Jun-2017 :: webdesign by otolo.com :: Visit Leo Records Google Groups