LEO RECORDS Music for the Inquiring Mind and the Passionate Heart
CD catalogue: [All | Leo Records | Leo Lab | Golden Years of New Jazz | feetfirst records | Long Arms | DOMA] :: New releases: [2017/09, ../06, ../05, ../03, /02, 2016, ..15, 14, 13, 12, 11, 10, 0x, 199x]

Home | Artist list | Mail Orders | Distributors | Contact | Events & Links] :: About [Golden Years | LeoLab | Long Arms/Doma | feetfirst]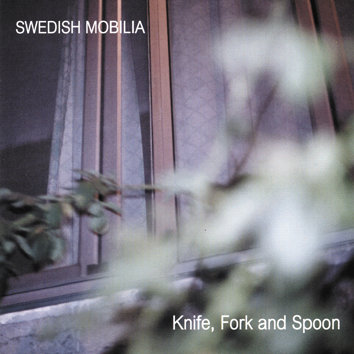 Andrea Bolzoni on guitar, Daniele Frati on drums, Dario Miranda on bass (remember Dario Miranda on Telegraph - CD LR 611?). Astonishing sounds from the basement. Swedish Mobilia: "Knife, fork and spoon are twangling in the kitchen. Silence is knocking on the door. Swedish Mobilia's music is totally improvised 'cause Music is about listening." The genre of these three Italians has no name yet, for the music moves between rock, jazz, classical and experimental music peppered by electronics. In latin mobilia means "objects in movements." Movement is the essence of their music.
---
:: Copyright © (2015) by LeoRecords :: VAT-Id: GB505621965:: All external links are outside the responsability of LeoRecords :: We do not use cookies for collecting personal information from this site. :: Last script update 09-Sep-2017 :: webdesign by otolo.com :: Visit Leo Records Google Groups