LEO RECORDS Music for the Inquiring Mind and the Passionate Heart
CD catalogue: [All | Leo Records | Leo Lab | Golden Years of New Jazz | feetfirst records | Long Arms | DOMA] :: New releases: [2017/06, ../05, ../03, /02, 2016, ..15, 14, 13, 12, 11, 10, 0x, 199x]

Home | Artist list | Mail Orders | Distributors | Contact | Events & Links] :: About [Golden Years | LeoLab | Long Arms/Doma | feetfirst]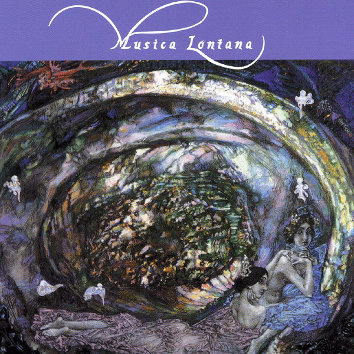 "Musica Lontana" is a Greek - Italian project performed by a sextet and recorded live on September 2010, during the "8th Celebration of Jazz and Creative Music" in Thessaloniki, Greece. An intuitive interaction of poetry and music, in Italian and Greek, solo and duo recitations, well structured melodies and open improvisations. Songs by flutist Vincenzo Mastropirro on the poetry of poet/saxophonist Vittorino Curci. Compositions and arrangement of the Ancient Greek "Epitaph of Seikilos" by pianist Sakis Papadimitriou. Agamemnon Madras on double bass, Christos Yermenoglou on drums. Georgia Sylleou offers a personal and passionate interpretation through her flexible voice and lifts the band's music to another dimension.
---
:: Copyright © (2015) by LeoRecords :: VAT-Id: GB505621965:: All external links are outside the responsability of LeoRecords :: We do not use cookies for collecting personal information from this site. :: Last script update 14-Jun-2017 :: webdesign by otolo.com :: Visit Leo Records Google Groups