LEO RECORDS Music for the Inquiring Mind and the Passionate Heart
CD catalogue: [All | Leo Records | Leo Lab | Golden Years of New Jazz | feetfirst records | Long Arms | DOMA] :: New releases: [2017/06, ../05, ../03, /02, 2016, ..15, 14, 13, 12, 11, 10, 0x, 199x]

Home | Artist list | Mail Orders | Distributors | Contact | Events & Links] :: About [Golden Years | LeoLab | Long Arms/Doma | feetfirst]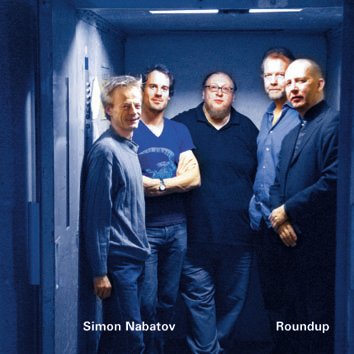 Eleventh CD by Simon Nabatov for Leo Records marking his round date - 50th birthday. For this special date Simon gathers his favourite partners creating a truly stellar band (Nils Wogram on trombone, Mathias Schubert on tenor sax, Ernst Reijseger on cello, Tom Rainey on drums). At the basis of these relationships are mutual trust and playful mischief, subtle (and intended) sabotage and shy beauty to flow freely and interwine. Seven compositions, all penned by the pianist, often concentrate on one idea or procedure, thus turning each piece into a well-balanced short story, told in a blend of refined dignity, joyful energy and melancholic sweetness.
---
:: Copyright © (2015) by LeoRecords :: VAT-Id: GB505621965:: All external links are outside the responsability of LeoRecords :: We do not use cookies for collecting personal information from this site. :: Last script update 14-Jun-2017 :: webdesign by otolo.com :: Visit Leo Records Google Groups