LEO RECORDS Music for the Inquiring Mind and the Passionate Heart
CD catalogue: [All | Leo Records | Leo Lab | Golden Years of New Jazz | feetfirst records | Long Arms | DOMA] :: New releases: [2017/06, ../05, ../03, /02, 2016, ..15, 14, 13, 12, 11, 10, 0x, 199x]

Home | Artist list | Mail Orders | Distributors | Contact | Events & Links] :: About [Golden Years | LeoLab | Long Arms/Doma | feetfirst]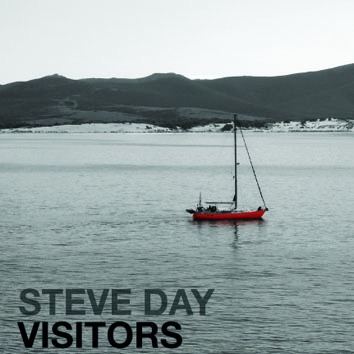 Steve Day's Visitors is a leftfield critique of the current state of play which could provocatively make waves within the mainstream. It contains a twisted mix of spoken, broken English over improvised street-jazz injected with indie guitar. That's the method, the key is in the content. Steve Day has written books on Ornette Coleman and improvisation, as well as lots of sleeve notes on Anthony Braxton. Among his collaborators on this CD are Bill Bartlett (piano), Aaron Standon (reeds & guitar), Alex Harvey (guitar), Andrew 'Duds' Young (guitar), Fiona Harvey (el. bass, viola), Anton Henley (drums). "Visitors" is not like anything that usually happens in a studio.
---
:: Copyright © (2015) by LeoRecords :: VAT-Id: GB505621965:: All external links are outside the responsability of LeoRecords :: We do not use cookies for collecting personal information from this site. :: Last script update 14-Jun-2017 :: webdesign by otolo.com :: Visit Leo Records Google Groups