LEO RECORDS Music for the Inquiring Mind and the Passionate Heart
CD catalogue: [All | Leo Records | Leo Lab | Golden Years of New Jazz | feetfirst records | Long Arms | DOMA] :: New releases: [2017/09, ../06, ../05, ../03, /02, 2016, ..15, 14, 13, 12, 11, 10, 0x, 199x]

Home | Artist list | Mail Orders | Distributors | Contact | Events & Links] :: About [Golden Years | LeoLab | Long Arms/Doma | feetfirst]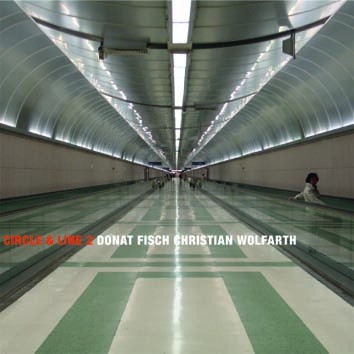 Although the drummer Christian Wolfarth is an established name in the Leo Records catalogue it is his first CD with the reed player Donat Fisch. They communicate at a very personal level to produce music that has a strong dynamic appeal. Their music is not an easy listening and the listener will be challenged because musicians constantly challenge each other. When Fisch makes a statement on alto or tenor he wants to expand improvisational possibilities to the full. Wolfarth is a totally liberated drummer who uses rims, cymbals and drum edges for subtle nuances. He can also use all the skins' power to the spectacular results.
---
:: Copyright © (2015) by LeoRecords :: VAT-Id: GB505621965:: All external links are outside the responsability of LeoRecords :: We do not use cookies for collecting personal information from this site. :: Last script update 09-Sep-2017 :: webdesign by otolo.com :: Visit Leo Records Google Groups