LEO RECORDS Music for the Inquiring Mind and the Passionate Heart
CD catalogue: [All | Leo Records | Leo Lab | Golden Years of New Jazz | feetfirst records | Long Arms | DOMA] :: New releases: [2017/09, ../06, ../05, ../03, /02, 2016, ..15, 14, 13, 12, 11, 10, 0x, 199x]

Home | Artist list | Mail Orders | Distributors | Contact | Events & Links] :: About [Golden Years | LeoLab | Long Arms/Doma | feetfirst]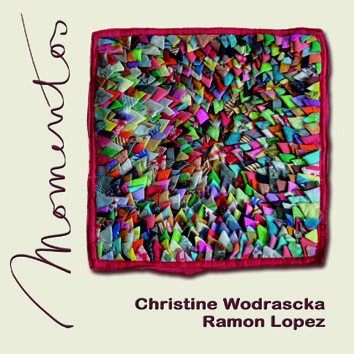 This is the eigth CD by the pianist Christine Wodrascka and drummer Ramon Lopez on Leo Records. However, seven years passed since the time they recorded their duo "Aux portes du matin." This time they went to the studio to create a work of great intimacy. As Christine writes in the liner notes, they felt great confidence in each other, they were completely focused and they achieved the state when they felt of one mind - they were trying to catch those moments of magic and they definitely succeeded.
---
:: Copyright © (2015) by LeoRecords :: VAT-Id: GB505621965:: All external links are outside the responsability of LeoRecords :: We do not use cookies for collecting personal information from this site. :: Last script update 09-Sep-2017 :: webdesign by otolo.com :: Visit Leo Records Google Groups