LEO RECORDS Music for the Inquiring Mind and the Passionate Heart
CD catalogue: [All | Leo Records | Leo Lab | Golden Years of New Jazz | feetfirst records | Long Arms | DOMA] :: New releases: [2017/09, ../06, ../05, ../03, /02, 2016, ..15, 14, 13, 12, 11, 10, 0x, 199x]

Home | Artist list | Mail Orders | Distributors | Contact | Events & Links] :: About [Golden Years | LeoLab | Long Arms/Doma | feetfirst]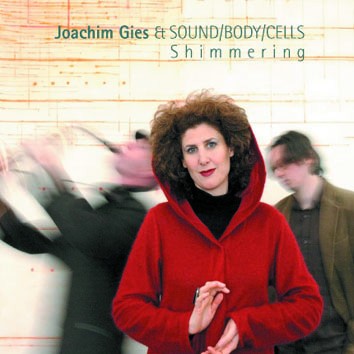 Saxophonist and composer Joachim Gies presents his new German-Israeli trio SOUND/BODY/CELLS. With the vocalist Ronni Gilla who summons up the depths of the human voice, subtle drumming of Denis Stilke and unique sounds of Gies' saxophones, the trio reveals uncharted musical territory. They move between the poles of deep, dark urban music and light, transcendental songs of the shamans. Recorded live and unplugged they capture the energy of the future.
---
:: Copyright © (2015) by LeoRecords :: VAT-Id: GB505621965:: All external links are outside the responsability of LeoRecords :: We do not use cookies for collecting personal information from this site. :: Last script update 09-Sep-2017 :: webdesign by otolo.com :: Visit Leo Records Google Groups