LEO RECORDS Music for the Inquiring Mind and the Passionate Heart
CD catalogue: [All | Leo Records | Leo Lab | Golden Years of New Jazz | feetfirst records | Long Arms | DOMA] :: New releases: [2017/06, ../05, ../03, /02, 2016, ..15, 14, 13, 12, 11, 10, 0x, 199x]

Home | Artist list | Mail Orders | Distributors | Contact | Events & Links] :: About [Golden Years | LeoLab | Long Arms/Doma | feetfirst]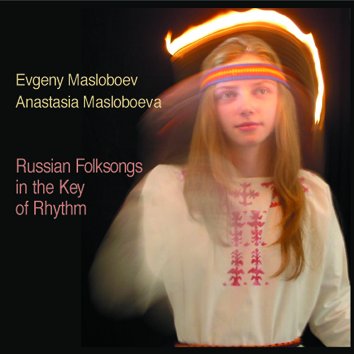 This duo of father and daughter is a real find from the depth of Siberia. Evgeny and Anastasia take the mood of the ancient Russian folksongs and envelop them with subtle rhythmic sensibilities creating something totally unique. Evgeny plays a huge array of instruments - from drums, block-flutes, vargan and marimba to frying pan and kitchen utensils - while Anastasia sings. The genre they create is difficult to define. The closest we can come up with is ethno-jazz. Some pieces from this CD were chosen for the series of programmes about Russia "Journey with Jonathan Dimbleby" broadcast by BBC.
---
:: Copyright © (2015) by LeoRecords :: VAT-Id: GB505621965:: All external links are outside the responsability of LeoRecords :: We do not use cookies for collecting personal information from this site. :: Last script update 14-Jun-2017 :: webdesign by otolo.com :: Visit Leo Records Google Groups