LEO RECORDS Music for the Inquiring Mind and the Passionate Heart
CD catalogue: [All | Leo Records | Leo Lab | Golden Years of New Jazz | feetfirst records | Long Arms | DOMA] :: New releases: [2017/09, ../06, ../05, ../03, /02, 2016, ..15, 14, 13, 12, 11, 10, 0x, 199x]

Home | Artist list | Mail Orders | Distributors | Contact | Events & Links] :: About [Golden Years | LeoLab | Long Arms/Doma | feetfirst]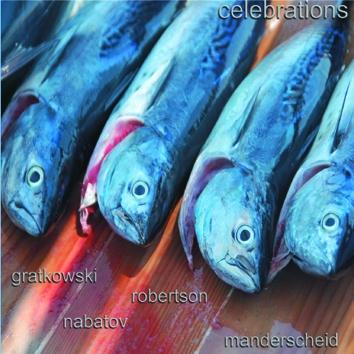 These four played for the first time together on that wintry evening in Cologne, incidentally the birthday of Simon Nabatov. But the musical interconnections inside of this ensemble are manifold: Frank Gratkowski and Dieter Manderscheid's collaboration in Frank's quartet, Gratkowski's fabulous participation in Nabatov's quartet and octet, Herb Robertson's unique contribution in Frank's double quartet and Simon's quintet. With all this in place, they celebrate their first meeting in four musical discourses, often subtle, at times fiery, and always fascinating to follow.
---
:: Copyright © (2015) by LeoRecords :: VAT-Id: GB505621965:: All external links are outside the responsability of LeoRecords :: We do not use cookies for collecting personal information from this site. :: Last script update 09-Sep-2017 :: webdesign by otolo.com :: Visit Leo Records Google Groups