LEO RECORDS Music for the Inquiring Mind and the Passionate Heart
CD catalogue: [All | Leo Records | Leo Lab | Golden Years of New Jazz | feetfirst records | Long Arms | DOMA] :: New releases: [2017/09, ../06, ../05, ../03, /02, 2016, ..15, 14, 13, 12, 11, 10, 0x, 199x]

Home | Artist list | Mail Orders | Distributors | Contact | Events & Links] :: About [Golden Years | LeoLab | Long Arms/Doma | feetfirst]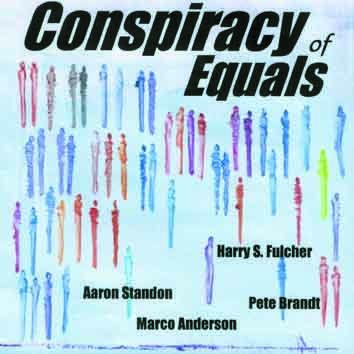 Live and completely visceral! Four massive mountain men of music meet on a full moon and pour their hearts out in spontaneous soundscapes of emotion and downright outrage. They groove harder than a very hard thing but free music also speaks freely here, and the mountain men are never afraid to speak of the strange properties of love. It careers wildly between the funky, bluesy, and downright groovy to the madly swinging and chilled out mountain top vibe.
---
:: Copyright © (2015) by LeoRecords :: VAT-Id: GB505621965:: All external links are outside the responsability of LeoRecords :: We do not use cookies for collecting personal information from this site. :: Last script update 09-Sep-2017 :: webdesign by otolo.com :: Visit Leo Records Google Groups