LEO RECORDS Music for the Inquiring Mind and the Passionate Heart
CD catalogue: [All | Leo Records | Leo Lab | Golden Years of New Jazz | feetfirst records | Long Arms | DOMA] :: New releases: [2017/09, ../06, ../05, ../03, /02, 2016, ..15, 14, 13, 12, 11, 10, 0x, 199x]

Home | Artist list | Mail Orders | Distributors | Contact | Events & Links] :: About [Golden Years | LeoLab | Long Arms/Doma | feetfirst]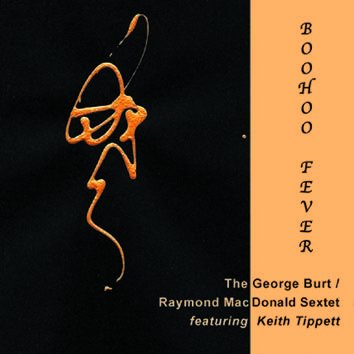 With 9 CDs, a clutch of radio and TV appearances and international tours under their belt the George Burt / Raymond MacDonald collaboration is proving increasingly successful. Over the past three years they have worked with a range of influential artists including Fred Frith, David Byrne, Evan Parker, Barry Guy, etc. They recently completed a major commission for Radio 3's experimental Between The Ears programme. They bring an original and infectious blend of breezy melodies and cutting edge improvisations to new compositions. Their new CD, Boohoo Fever, develops their exploration of the fruitful ground between composition and improvisation and features the great Keith Tippett on piano.
---
:: Copyright © (2015) by LeoRecords :: VAT-Id: GB505621965:: All external links are outside the responsability of LeoRecords :: We do not use cookies for collecting personal information from this site. :: Last script update 09-Sep-2017 :: webdesign by otolo.com :: Visit Leo Records Google Groups