LEO RECORDS Music for the Inquiring Mind and the Passionate Heart
CD catalogue: [All | Leo Records | Leo Lab | Golden Years of New Jazz | feetfirst records | Long Arms | DOMA] :: New releases: [2017/03, ../02, 2016, ..15, 14, 13, 12, 11, 10, 0x, 199x]

Home | Artist list | Mail Orders | Distributors | Contact | Events & Links] :: About [Golden Years | LeoLab | Long Arms/Doma | feetfirst]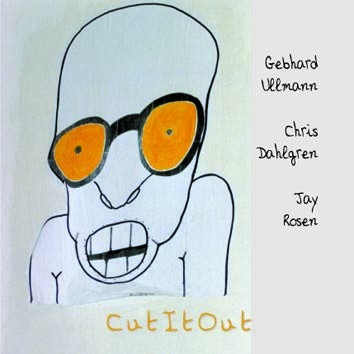 A new trio of equals inspired by the permanent Leo Records' recording artist Gebhard Ullmann. The sound of his bassclarinet and bassflute in conjunction with the amazing sounds of Chris Dahlgren's bass create some fascinating, dark, brooding, and highly original textures. The most sensitive percussion playing by Jay Rosen give shape to snipets of melodies which emerge and dissipate just to start everything anew.
Total duration 58'02"
---
:: Copyright © (2015) by LeoRecords :: VAT-Id: GB505621965:: All external links are outside the responsability of LeoRecords :: We do not use cookies for collecting personal information from this site. :: Last script update 02-Mar-2017 :: webdesign by otolo.com :: Visit Leo Records Google Groups