LEO RECORDS Music for the Inquiring Mind and the Passionate Heart
CD catalogue: [All | Leo Records | Leo Lab | Golden Years of New Jazz | feetfirst records | Long Arms | DOMA] :: New releases: [2017/09, ../06, ../05, ../03, /02, 2016, ..15, 14, 13, 12, 11, 10, 0x, 199x]

Home | Artist list | Mail Orders | Distributors | Contact | Events & Links] :: About [Golden Years | LeoLab | Long Arms/Doma | feetfirst]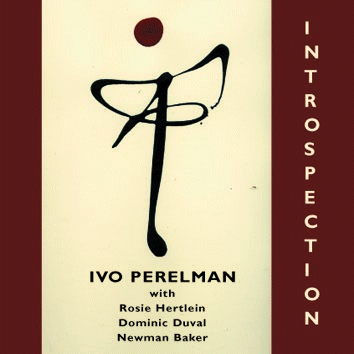 Ivo Perelman continues his sonic exploration with string instruments as started on "Sieiro" (with cellist Thomas Ulrich) and followed by "Alexander Suite" (with CT String Quartet). Here he is joined by sympathetic violin player/singer Rosie Hertlein and reaches a new plateau of his chameleonic understanding for string sonorities. Superbly fueled by Dominic Duval (bass) and Newman Taylor-Baker (drums), the music - at times sounding like an intricate contemporary string trio or a powerful jazz quartet - echoes the depth and introspection of Perelman's own work as a visual artist. Includes booklet with 9 beautiful reproductions of his paintings.
---
:: Copyright © (2015) by LeoRecords :: VAT-Id: GB505621965:: All external links are outside the responsability of LeoRecords :: We do not use cookies for collecting personal information from this site. :: Last script update 09-Sep-2017 :: webdesign by otolo.com :: Visit Leo Records Google Groups