LEO RECORDS Music for the Inquiring Mind and the Passionate Heart
CD catalogue: [All | Leo Records | Leo Lab | Golden Years of New Jazz | feetfirst records | Long Arms | DOMA] :: New releases: [2017/09, ../06, ../05, ../03, /02, 2016, ..15, 14, 13, 12, 11, 10, 0x, 199x]

Home | Artist list | Mail Orders | Distributors | Contact | Events & Links] :: About [Golden Years | LeoLab | Long Arms/Doma | feetfirst]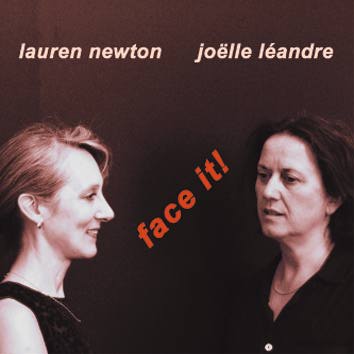 Recorded live at the Europa Jazz Festival in Le Mans in April, 2005, this is the second CD by the duo of Lauren Newton and Joelle Leandre in Leo Records catalogue. Lauren Newton: "I am always intrigued with our work together as we continuously challenge each other to go deeper into ourselves, directly into the music of the moment." Joelle Leandre: "Making music with Lauren has always been and remains to be moments of pure joy and fun. The energy level is intense and inspires new musical horizons."
---
:: Copyright © (2015) by LeoRecords :: VAT-Id: GB505621965:: All external links are outside the responsability of LeoRecords :: We do not use cookies for collecting personal information from this site. :: Last script update 09-Sep-2017 :: webdesign by otolo.com :: Visit Leo Records Google Groups