LEO RECORDS Music for the Inquiring Mind and the Passionate Heart
CD catalogue: [All | Leo Records | Leo Lab | Golden Years of New Jazz | feetfirst records | Long Arms | DOMA] :: New releases: [2017/09, ../06, ../05, ../03, /02, 2016, ..15, 14, 13, 12, 11, 10, 0x, 199x]

Home | Artist list | Mail Orders | Distributors | Contact | Events & Links] :: About [Golden Years | LeoLab | Long Arms/Doma | feetfirst]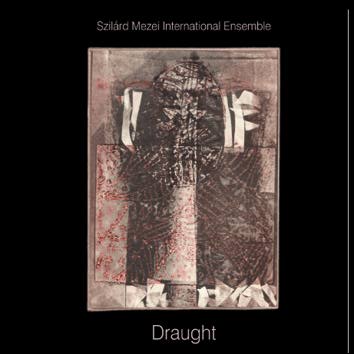 Szilard Mezei is an ethnic Hungarian living in Serbia-Montenegro. The emergence of a major talent from that region can only be compared with the emergence of the Ganelin Trio from the depth of the Soviet totalitarian regime some thirty years ago. The listeners who are open to both the jazz tradition and new music will be struck by the depth of composer-violinist Szilard Mezei's connection to the music of Duke Ellington, Charles Mingus, Sun Ra and Anthony Braxton, as well as the distinctiveness of his compositional approach. Born in 1974, Sziilard Mezei is strongly connected to the tradition of Hungarian folk music which has a history of collective improvisation. However, Mezei is not merely visiting the tradition. He is stretching it and making it his own. Mezei's eight piece international ensemble was recorded live at the 10th festival of jazz and improvised music in Serbia & Montenegro.
---
:: Copyright © (2015) by LeoRecords :: VAT-Id: GB505621965:: All external links are outside the responsability of LeoRecords :: We do not use cookies for collecting personal information from this site. :: Last script update 09-Sep-2017 :: webdesign by otolo.com :: Visit Leo Records Google Groups