LEO RECORDS Music for the Inquiring Mind and the Passionate Heart
CD catalogue: [All | Leo Records | Leo Lab | Golden Years of New Jazz | feetfirst records | Long Arms | DOMA] :: New releases: [2017/09, ../06, ../05, ../03, /02, 2016, ..15, 14, 13, 12, 11, 10, 0x, 199x]

Home | Artist list | Mail Orders | Distributors | Contact | Events & Links] :: About [Golden Years | LeoLab | Long Arms/Doma | feetfirst]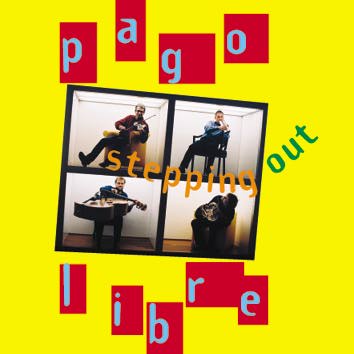 The fourth release on Leo Records by the giants of the European scene: John Wolf Brennan (Switzerland/Ireland) - piano, Arkady Shilkloper(Russia) - horns, Tscho Theissing (Austria) -violin, voice, Georg Breinschmid (Austria) - bass, voice. Pago Libre has been acclaimed as the Weather Report for the 21st century. Their music explodes with the violence of a volcanic eruption and dances on the cliffs of dangerous rhythms. It is haunted by beautiful melodies and obsessed by a backbeat. It sings with unashamed lyricism and sparkles with dazzling virtuosity.
---
:: Copyright © (2015) by LeoRecords :: VAT-Id: GB505621965:: All external links are outside the responsability of LeoRecords :: We do not use cookies for collecting personal information from this site. :: Last script update 09-Sep-2017 :: webdesign by otolo.com :: Visit Leo Records Google Groups