LEO RECORDS Music for the Inquiring Mind and the Passionate Heart
CD catalogue: [All | Leo Records | Leo Lab | Golden Years of New Jazz | feetfirst records | Long Arms | DOMA] :: New releases: [2017/09, ../06, ../05, ../03, /02, 2016, ..15, 14, 13, 12, 11, 10, 0x, 199x]

Home | Artist list | Mail Orders | Distributors | Contact | Events & Links] :: About [Golden Years | LeoLab | Long Arms/Doma | feetfirst]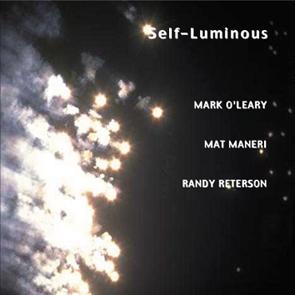 Mark O'Leary: "When I had the fortune to play with Paul Bley's trio he suggested contacting Mat Maneri, saying he might be someone who played along a similar meridian to my own. I feel very close to Mat musically, even though our backgrounds are very different. The way he conceives and executes his musical ideas is very similar to my own, at points during the recording its is difficult to differentiate between viola and guitar. Randy was a revelation, his highly individual, idiosyncratic, lilting style was astounding."
---
:: Copyright © (2015) by LeoRecords :: VAT-Id: GB505621965:: All external links are outside the responsability of LeoRecords :: We do not use cookies for collecting personal information from this site. :: Last script update 09-Sep-2017 :: webdesign by otolo.com :: Visit Leo Records Google Groups