LEO RECORDS Music for the Inquiring Mind and the Passionate Heart
CD catalogue: [All | Leo Records | Leo Lab | Golden Years of New Jazz | feetfirst records | Long Arms | DOMA] :: New releases: [2017/06, ../05, ../03, /02, 2016, ..15, 14, 13, 12, 11, 10, 0x, 199x]

Home | Artist list | Mail Orders | Distributors | Contact | Events & Links] :: About [Golden Years | LeoLab | Long Arms/Doma | feetfirst]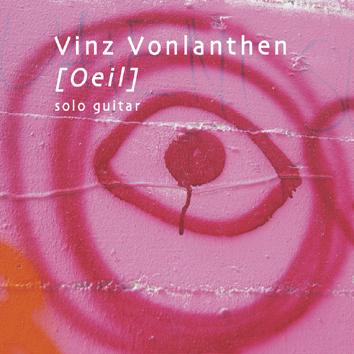 16 improvised moods that reflect the vast sound palete of the guitarist Vinz Vonlanthen. The noises, pulsations, grooves, melodies, sometimes raucous and loud, sometimes sensual and full of emotion. Strings hit, pulled pinched, played with a bow, with a marble, prepared with objects that will surprise, amaze, change, provoke thoughts... A very personal statement devoid of any cliches with a unique sound. All pieces with the exception of two tracks are played live without multitracking and with the help of two pedals. All in all, a huge talent arrived on the scene.
---
:: Copyright © (2015) by LeoRecords :: VAT-Id: GB505621965:: All external links are outside the responsability of LeoRecords :: We do not use cookies for collecting personal information from this site. :: Last script update 14-Jun-2017 :: webdesign by otolo.com :: Visit Leo Records Google Groups