LEO RECORDS Music for the Inquiring Mind and the Passionate Heart
CD catalogue: [All | Leo Records | Leo Lab | Golden Years of New Jazz | feetfirst records | Long Arms | DOMA] :: New releases: [2017/06, ../05, ../03, /02, 2016, ..15, 14, 13, 12, 11, 10, 0x, 199x]

Home | Artist list | Mail Orders | Distributors | Contact | Events & Links] :: About [Golden Years | LeoLab | Long Arms/Doma | feetfirst]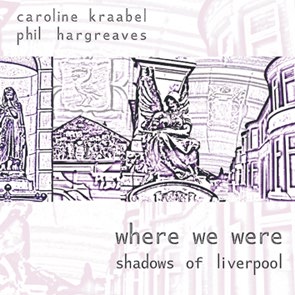 Instead of recording improvised music in a studio that could have been anywhere, Caroline and Phil took their saxophones into some the most spectacular locations in Liverpool (and some slightly less spectacular). From greenhouses to "the finest neo-classical building in the world," from tunnels to libraries via an anechoic chamber. Once they'd finished, they stitched the parts together on a computer to produce a single electro-acoustic piece. It's music with a particular context, shaped by the architecture that gives form to the city, and probably the best CD this year recorded in the Mersey Tunnel. 16-page intelligent booklet illustrates the sights and explains the process.
---
:: Copyright © (2015) by LeoRecords :: VAT-Id: GB505621965:: All external links are outside the responsability of LeoRecords :: We do not use cookies for collecting personal information from this site. :: Last script update 14-Jun-2017 :: webdesign by otolo.com :: Visit Leo Records Google Groups