LEO RECORDS Music for the Inquiring Mind and the Passionate Heart
CD catalogue: [All | Leo Records | Leo Lab | Golden Years of New Jazz | feetfirst records | Long Arms | DOMA] :: New releases: [2017/06, ../05, ../03, /02, 2016, ..15, 14, 13, 12, 11, 10, 0x, 199x]

Home | Artist list | Mail Orders | Distributors | Contact | Events & Links] :: About [Golden Years | LeoLab | Long Arms/Doma | feetfirst]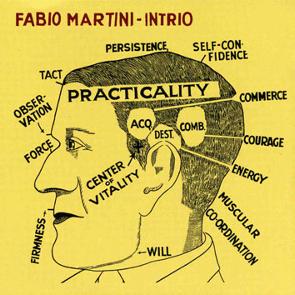 The first CD by Fabio Martini on Leo Records (LAB 045 - Clangori) was given five stars by the Down Beat writer John Corbett. Since then Fabio has been called "Italy's best kept secret" (Richard Cochrane) and a "deep-thinking spiritualist" (Cadence). Fabio Martini plays thought-provoking, mysterious music which requires attention. It may not be easy to enter his music, but once in you will find yourself being sucked deeper and deeper into an ominous world of darkness, until you are totally captivated by his pensive, brooding moods. Intellectually and spiritually highly rewarding.
Fabio Martini - alto and Bb clarinets, Tito Mangialajo Rantzer - double bass, Carlo Virzi - drums.
---
:: Copyright © (2015) by LeoRecords :: VAT-Id: GB505621965:: All external links are outside the responsability of LeoRecords :: We do not use cookies for collecting personal information from this site. :: Last script update 14-Jun-2017 :: webdesign by otolo.com :: Visit Leo Records Google Groups