LEO RECORDS Music for the Inquiring Mind and the Passionate Heart
CD catalogue: [All | Leo Records | Leo Lab | Golden Years of New Jazz | feetfirst records | Long Arms | DOMA] :: New releases: [2017/06, ../05, ../03, /02, 2016, ..15, 14, 13, 12, 11, 10, 0x, 199x]

Home | Artist list | Mail Orders | Distributors | Contact | Events & Links] :: About [Golden Years | LeoLab | Long Arms/Doma | feetfirst]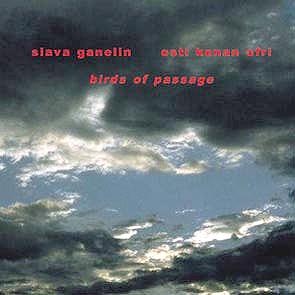 A fairly new partner of Slava Ganelin, Esti Kenan Ofri (dance and voice) feels especially intimate with the singing traditions of Sephardi Jews and the classical Arabic music. In 1988 Luciano Berio wrote for her a leading part in his work "Ofanim", a part she has sung on many occasions accompanied by many renowned orchestras such as the Berlin Philharmonic conducted by Claudio Abado. She's been also performing with percussionist Oren Freed presenting a special approach to Spanish-Jewish tradition of dance and music.
---
:: Copyright © (2015) by LeoRecords :: VAT-Id: GB505621965:: All external links are outside the responsability of LeoRecords :: We do not use cookies for collecting personal information from this site. :: Last script update 14-Jun-2017 :: webdesign by otolo.com :: Visit Leo Records Google Groups