LEO RECORDS Music for the Inquiring Mind and the Passionate Heart
CD catalogue: [All | Leo Records | Leo Lab | Golden Years of New Jazz | feetfirst records | Long Arms | DOMA] :: New releases: [2017/09, ../06, ../05, ../03, /02, 2016, ..15, 14, 13, 12, 11, 10, 0x, 199x]

Home | Artist list | Mail Orders | Distributors | Contact | Events & Links] :: About [Golden Years | LeoLab | Long Arms/Doma | feetfirst]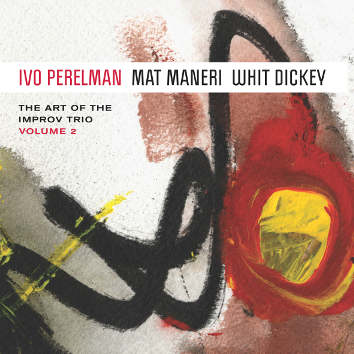 Matt Maneri: "Ivo I met much later: smooth, confidant and excellent. But Original! Where do these people come from? What is Ivo? He is a committed musician of the highest caliber, ready to go off the rails, crash the car, and explode my expectations. He is a master who does what he does, will do what he can and finalize the infinite. This CD, as every CD in this series, is accompanied by the brilliant notes by Neil Tesset, as well as Matt Maneri.
---
:: Copyright © (2015) by LeoRecords :: VAT-Id: GB505621965:: All external links are outside the responsability of LeoRecords :: We do not use cookies for collecting personal information from this site. :: Last script update 09-Sep-2017 :: webdesign by otolo.com :: Visit Leo Records Google Groups