LEO RECORDS Music for the Inquiring Mind and the Passionate Heart
CD catalogue: [All | Leo Records | Leo Lab | Golden Years of New Jazz | feetfirst records | Long Arms | DOMA] :: New releases: [2017/06, ../05, ../03, /02, 2016, ..15, 14, 13, 12, 11, 10, 0x, 199x]

Home | Artist list | Mail Orders | Distributors | Contact | Events & Links] :: About [Golden Years | LeoLab | Long Arms/Doma | feetfirst]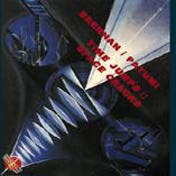 Nine years after the release of their award-winning TEN ZENTENCES (Bellaphone), the Irish-born pianist John Wolf Brennan and the Italian bassist Daniele Patumi continue their quest for beauty. Their music is rooted in the classical heritage, the jazz evolution, imaginary folk and minimal music. As Bill Shoemaker writes in his liner notes, "Each listening reveals new combinations of colours and textures, new assertions of classicism and revolutionary passion, and new points where time jumps, space cracks, and fire erupts."
---
:: Copyright © (2015) by LeoRecords :: VAT-Id: GB505621965:: All external links are outside the responsability of LeoRecords :: We do not use cookies for collecting personal information from this site. :: Last script update 14-Jun-2017 :: webdesign by otolo.com :: Visit Leo Records Google Groups