LEO RECORDS Music for the Inquiring Mind and the Passionate Heart
CD catalogue: [All | Leo Records | Leo Lab | Golden Years of New Jazz | feetfirst records | Long Arms | DOMA] :: New releases: [2017/06, ../05, ../03, /02, 2016, ..15, 14, 13, 12, 11, 10, 0x, 199x]

Home | Artist list | Mail Orders | Distributors | Contact | Events & Links] :: About [Golden Years | LeoLab | Long Arms/Doma | feetfirst]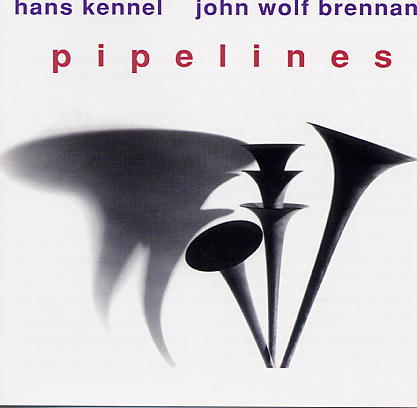 A meeting of trumpet and organ - an original project first suggested to John Wolf Brennan by Hans Kennel in 1994.
The final result is the music that speaks of both the depths of time and some spontaneous inspiration; it reaches back to the modes of mediaeval music and the trumpet/organ works of the baroque, yet it retains the most contemporary features due to the improvisational technique of both performers.
Music with a sense of the sacred.
The total time is 68'33
---
:: Copyright © (2015) by LeoRecords :: VAT-Id: GB505621965:: All external links are outside the responsability of LeoRecords :: We do not use cookies for collecting personal information from this site. :: Last script update 14-Jun-2017 :: webdesign by otolo.com :: Visit Leo Records Google Groups